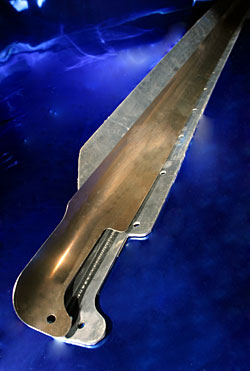 SEE and LCC ensure total traceability to ISO 9001 and any particular specifications.
SEE and LCC are approved to NF EN 9100.
NATO code 0873
SEE and LCC carry out the following checks:
requirement that suppliers provide certificates of conformity for all incoming goods
check on incoming goods: materials, fabrics, components, etc.
preventive checks on tools
half-yearly preventive check on moulds
check on moulds before moulding
check on dimensions, etc.
check on each part before despatch
SEE and LCC are located in classified areas; they protect the environment by abiding by the standards in force.